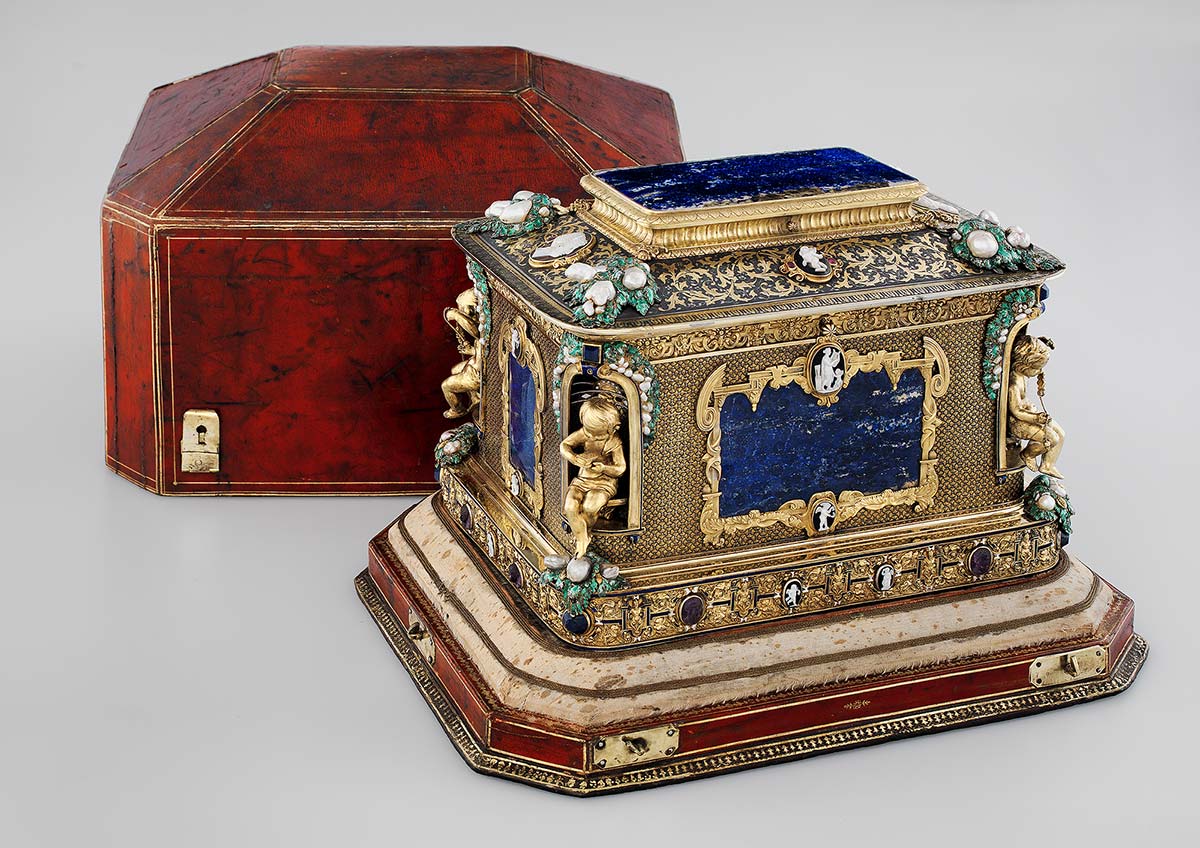 Details
On the rim with pre-1838 poinçon de garantie for Paris and maker's mark M&W in lozenge, also with later control marks; the inside of the upper compartment and the inside of the casket stamped with maker's patent BREVET D'INVENT M&W Paris.
Charles Wagner (1799-1841), silversmith born in Berlin, became a leader in the revival of medieval and renaissance enameling techniques in the Louis-Philippe period in France.
In 1829 he obtained a French patent for his technique of inlaying niello, a dark grey metal alloy used to great effect in the present casket. In 1832 he formed a partnership with Augustin-Médard Mention (1785-1849), a lapidary, and their firm, Mention et Wagner, was located at 1 rue du Mail until its dissolution in 1843.
Anne Dion-Tenenbaum, curator at the Musée du Louvre, and a scholar of enamellers of this period, describes Wagner's role as a pioneer in niello and enamel (for which he earned a second patent in 1837) in her study "La renaissance de l'email sous la monarchie de Juillet," Bibliothèque de l'Ecole des chartes, vol.163, 2005, pp.145-164.
She notes two pieces that Mention et Wagner exhibited at the Paris fair of 1834, l'exposition des produits de l'industrie: a cup and a jewel casket described as "coffret à bijoux en argent niellé, d'après des modeles de Triqueti" (op. cit., p. 149).