Details
This painting shows an interior view of the workshop of Jean Baptiste Claude Odiot, as indicated, inter alia, by the Order of the Legion of Honour and his JBCO monogram, which the viewer can see on a ceiling girder at top left. The goldsmiths are working at various benches, and some completed works and moulds can be seen. A passageway provides a view of the sales office which fronts onto the street, and where the goldwork is presented in showcases.
Exhibition:
Salon de Paris 1822, No. 354
---
References:
H. Bouilhet/H. Laurens, L'Orfèvrerie française aux XVIIIème et XIXème siècles, Paris 1912, pp. 103-104, ill. p. 107
"Les grands orfèvres de Louis XIII à Charles X", in: Connaissance des Arts, hors-série Grands artisans d'autrefois, Paris 1965
J.M Pinçon/O. Gaube du Gers, Odiot, l'orfèvre, Paris 1990, ill. p. 144.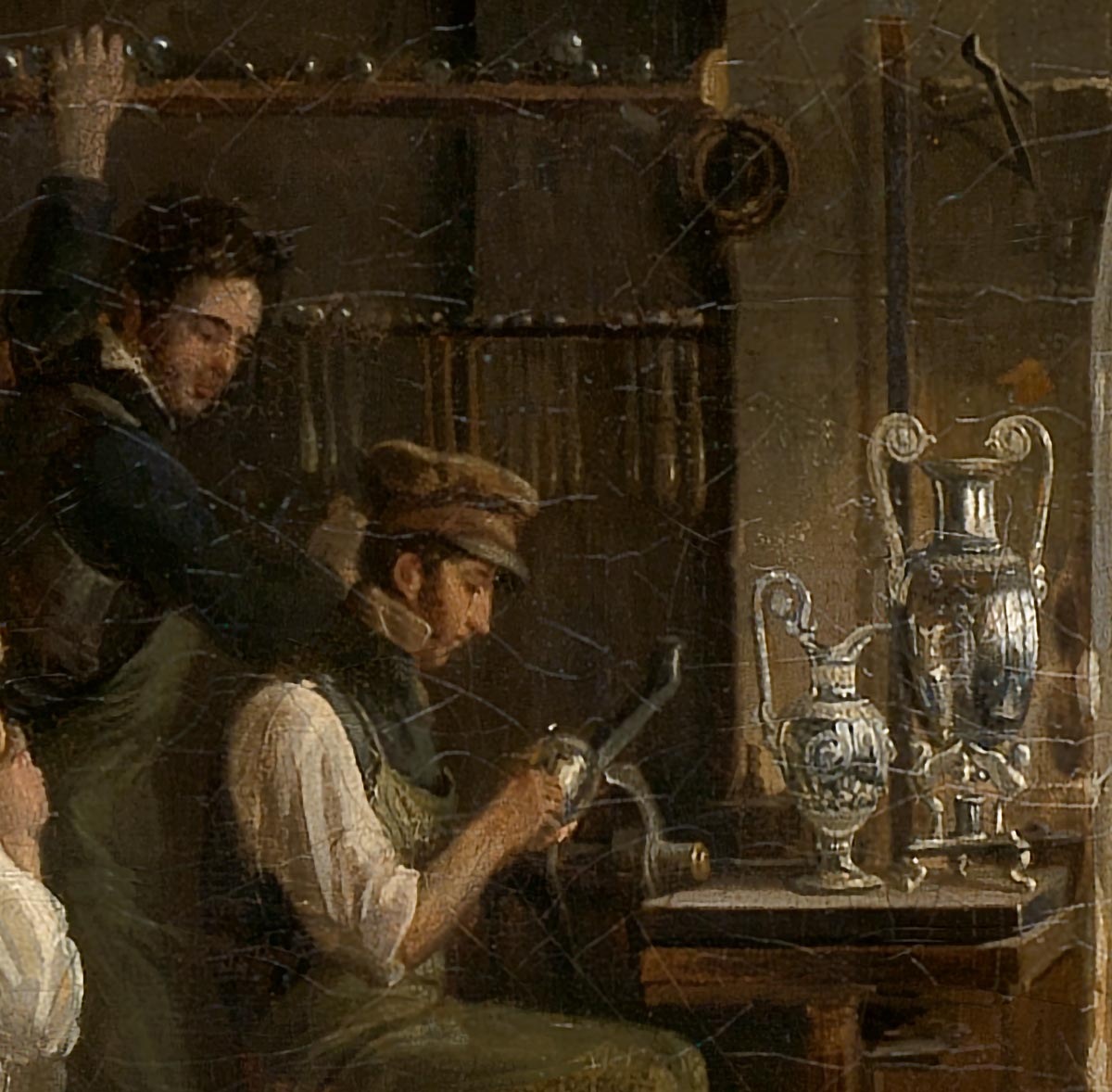 Test Bildunterschrift