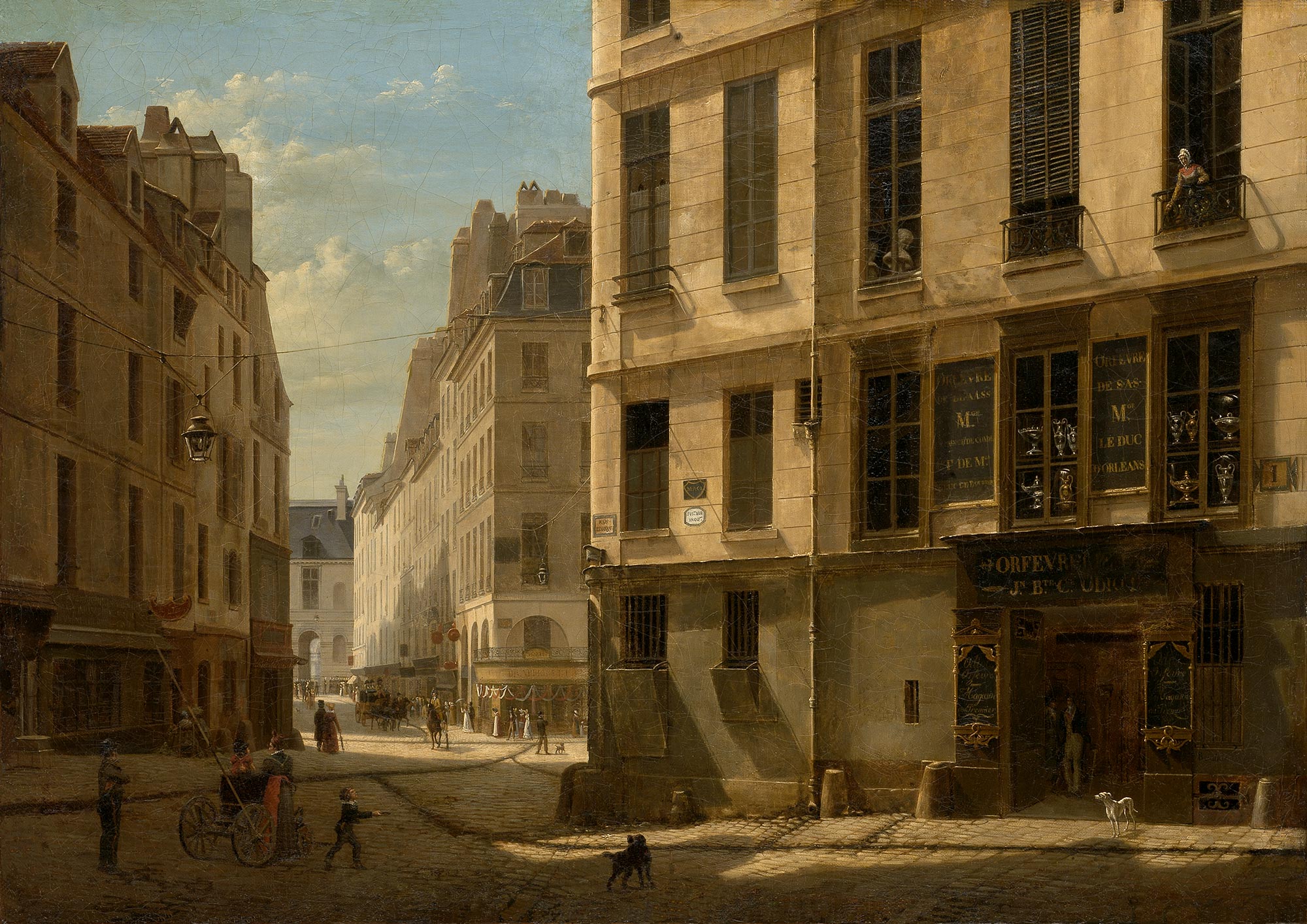 Details
As a pupil of the painter Pierre Prévost, Bouhot had his first exhibition in the Salon in 1808. In 1810, his works received several accolades.
Specialised in vedutes of Paris, Bouhot depicts the outer facade of the workshop of Jean Baptiste Claude Odiot, the famous court goldsmith of Emperor Napoleon I. The workshop was initially located in the rue Saint-Honoré and rue de l'Échelle, before being moved to the rue L'Évêque, the so-called Quartier du Palais-Royal (the street no longer exists).
With this 1822 view of his workshop building, Odiot, a highly successful goldsmith, had a unique historical document created for posterity.
The painting is impressive for its precise topographical reproduction of the Parisian street, as much as for the extreme delicacy with which the light is depicted falling on the grand façades of the houses.
Exhibition:
Salon de Paris 1822, No. 146
---
Literature :
« Les grands orfèvres de Louis XIII à Charles X » in: Connaissance des Arts, hors-série Grands artisans d'autrefois, Paris, 1965, illustrated;
J.M Pinçon and O. Gaube du Gers, Odiot, l'orfèvre, Paris, 1990, colour illustration p. 123.